Upcoming Events
FEATURED

6:30PM - 8:30PM Fri 29 Mar 2019

A chocolate, beer, and wine tasting event hosted by Miss Pennsylvania Katie Schreckengast. Special guest appearance by Jordan Hill and the Emilia Dameshek Four Diamonds Family.

TOMORROW
5:30PM - 7:30PM Wed 27 Mar 2019

A happy hour for Lebanon Co PSU Alumni!

5:30PM - 7:30PM Wed 17 Apr 2019

Join us on Wednesday, April 17!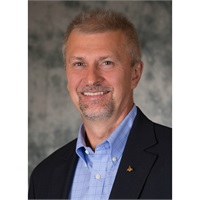 Frederick (Rick) Blair President/CEO of Commonwealth Financial Associates, Ltd. has been awarded the Chapter's 2019 Philanthropy award. Rick has continuously provided generous support as our largest donor to the Toast to Four Diamonds program.
Based on popular demand the Scholarship Committee is planning a bus trip to New York in June. We would like to get your input on the trip and activities. Please complete the survey and lets us know your preferences.

Tom M was the high bidder. Thanks for supporting the Four Diamonds. Have fun at the game!
Image Count: 9
Modified: 09/26/2018

Image Count: 40
Modified: 03/6/2019
---