Rutgers Tailgate Success
We had a successful outing for the Rutgers Game:
Over 25 faithfull in attendance.

We welcomed 6 new memebers.

We hit the threshold and awarded the signed Franklin framed photo raising $80 for the Jordan Hill Foundation.

We hit the threshold for the 50/50 drawing and awarded $40, raising $40 for the scholarship fund.

And we won!
​ A SPECIAL MESSAGE!
From our youngest member!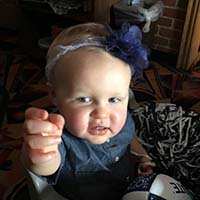 "I was here, where were you! Please attend our Chapter events and support our noble causes."